SPINAL STENOSIS TREATMENT in New Hope MN
As patients age, they can experience an abnormal narrowing of the spine, known as Spinal Stenosis in New Hope MN. This narrowing restricts the spinal cord and places pressure on spinal nerves.
---
Symptoms of Spinal Stenosis in New Hope MN
Patients with spinal stenosis experience a variety of symptoms:
Numbness or Tingling in the Extremities
Hot / Cold Sensations
Muscle Weakness
Low Back Pain
Decreased Sensation in the Legs
Often symptoms worsen over time. Patients with advanced spinal stenosis experience a negative affect on their quality of life. The physical medicine professionals at Affinity Medical Group can accurately assess the severity of your spinal stenosis, and offer you a non-invasive, effective treatment plan to alleviate the painful symptoms.
---
Call us today at (763) 551-1344 to speak with one of our professionals, and to schedule your FREE consultation with a physical medicine expert.
You have the right to rescind within 72 hours, any obligation to pay for the services provided in addition to free or discounted services. Not valid for Medicare/Medicaid patients.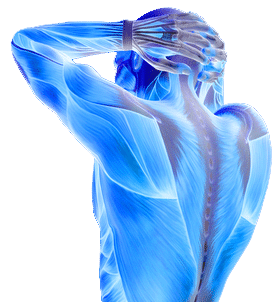 SCHEDULE AN APPOINTMENT

Monday
9:00am - 6:00pm
---
Tuesday
9:00am - 6:00pm
---
Wednesday
9:00am - 6:00pm
---
Thursday
9:00am - 6:00pm
---
Friday
9:00am - 12:00pm
---
Saturday & Sunday
Closed