Do You Suffer From Migraines in New Hope MN?
If you suffer from headaches or migraines in New Hope MN you're not alone. Nearly 45 million Americans deal with this issue each year, and the numbers continue to rise. At Affinity Medical Group we have had the opportunity to help thousands of patients with this condition because of our multidisciplinary approach. We offer some of the most advanced, non-invasive, natural techniques to help our patients overcome this frustrating and debilitating problem. You deserve to have a team of professionals helping you find the root cause of your condition.
---
Headaches and Migraines in New Hope MN
Symptoms:
Pain on one side of your head
Pulsating or throbbing pain
Blurred vision
Diarrhea
Sensitivity to light
Nausea or Vomiting
Lightheadedness
Fainting
---
Are Headaches Normal?
One of the common misconceptions about headaches is that they are a normal part of life. So many people have them that they begin to think that because they are so common they must be normal. We meet hundreds of patients that have fallen into this trap, suffering with a problem that could be solved. Headaches and migraines are not a normal part of life, and you deserve to have a dedicated team working to help you overcome them.
---
What About Medication?
The majority of people that suffer with headaches or migraines use medication to help make their symptoms bearable, but in this day and age there must be more that we can do. The reality is that medication is not designed to correct the cause of your headaches, it's designed to help you with your symptoms. If you want long term relief you have to work with a healthcare provider that will help you get to the source of the problem. Our team at Affinity Medical Group was designed help patients that want long term relief.
---
Are You a Candidate for Treatment?
If you have headaches or migraines then chances are very good that you are a candidate for treatment in our clinic. Your initial consultation is a great time for you to work with our team to see if our treatment options are right for you. If you are struggling with headaches right now, you owe it to yourself to take advantage of one of our appointment slots that we have opened this week.
---
Why Choose Affinity Medical Group?
Affinity Medical Group offers patients safe, natural treatments for chronic headaches and migraines. Often these headaches stem from hormonal imbalances that have gone undiagnosed for years. In addition, these painful headaches are frequently the result of muscle tension, muscle spasm, trigger points (also known as muscle knots), and/or spinal misalignment.
Let our physical medicine team evaluate your headaches with our state-of-the-art diagnostic assessments to determine which course of treatment is best for you. After a comprehensive exam, our professionals may recommend massage therapy, chiropractic adjustments, trigger point injections, or spinal decompression therapy.
Our physical medicine techniques are gentle and natural, and alleviate headache pain without the use of heavy narcotics.
Our Integrative Difference:
Specialists in Physical Medicine
Latest FDA Cleared Treatments
Integrated Healthcare Team
Our combined experience and our integrated treatment options make Affinity Medical Group an excellent choice when it comes to headaches and migraines.
Call our team today!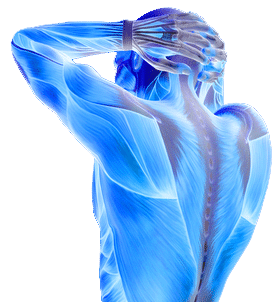 SCHEDULE AN APPOINTMENT

Monday
9:00am - 6:00pm
---
Tuesday
9:00am - 6:00pm
---
Wednesday
9:00am - 6:00pm
---
Thursday
9:00am - 6:00pm
---
Friday
9:00am - 12:00pm
---
Saturday & Sunday
Closed