HAVE YOU BEEN IN AN AUTO ACCIDENT IN New Hope MN?

Have you been injured in a car accident in New Hope MN? Our office is easy to find and we offer flexible appointments. Our doctors have special training to work with injuries specific to automobile collisions. The bottom line: we offer great care to help you fully recover.
---
Chiropractic Care for an Auto Injury in New Hope MN
When an individual sustains injuries from a motor vehicle crash, muscle splinting and spasm develop to protect the injured area.
This muscle spasm prevents normal movement in the spine and causes misalignments throughout the vertebral column. These injuries also often involve damage to muscles, ligaments, tendons, and spinal discs. These are called soft tissue injuries and they need to be treated very specifically to heal properly.
We use a variety of gentle treatment modalities to reduce pain and swelling and aid the overall healing process.
---
Our Doctors Are Specifically Trained to Treat and Manage Car Accident Injuries
Though symptoms may not appear for days or even weeks, the long-term damage of auto accidents often results without proper care. Let us gauge the level of your injury to provide the treatment you need to fully heal. Affinity Medical Group professionals may recommend a variety of physical medicine methods to ensure a timely recovery:
Gentle Chiropractic Adjustments
Physical Therapy
Massage Therapy
Electric Stimulation
Acupuncture
Spinal Decompression
---
Insurance Coverage for Car Accident Injuries
The State of Minnesota has very specific laws regarding the payment of medical bills for automobile accidents injuries.
We can help you figure out insurance coverage for your specific situation, but the important thing to know for now is that there is almost always insurance coverage to pay for treatment for your car accident injuries in Minnesota.
Our team at Affinity Medical Group is happy to work with the insurance company directly for billing and payments. We also have a network of trusted personal injury attorneys if you wish to speak with one.
---
If you have been injured in an auto accident please call our team today. We are happy to help with any questions that you have.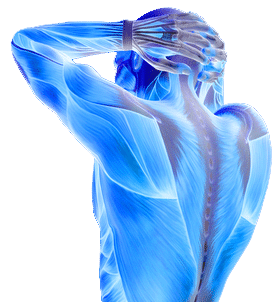 SCHEDULE AN APPOINTMENT

Monday
9:00am - 6:00pm
---
Tuesday
9:00am - 6:00pm
---
Wednesday
9:00am - 6:00pm
---
Thursday
9:00am - 6:00pm
---
Friday
9:00am - 12:00pm
---
Saturday & Sunday
Closed