FAILED BACK SURGERY TREATMENT IN New Hope MN

Patients elect back surgery as a last resort to alleviating chronic back pain. Pain that persists even after a patient has healed from surgery is unsettling. If you are experiencing symptoms such as recurring pain in the back and legs, muscle weakness, numbness, or tingling, you may have a condition known as Failed Back Surgery Syndrome (FBSS). This condition leaves patients discouraged, and unsure that anything will ever alleviate their painful symptoms.
The professionals at Affinity Medical Group have the resources patients with FBSS in New Hope MN need to fully recover and regain a pain free, active life.
---
Failed Back Surgery Syndrome (FBSS) In New Hope MN
After a thorough consultation, our physical medicine experts may recommend a variety of treatments:
Cold Laser Therapy
Acupuncture
Rehabilitation for Spine Stabilizing Muscles
Strengthening Exercise Plan
Flexibility Increasing Exercises
Contact the Affinity Medical Group FBSS Experts
Call us today at (763) 551-1344 to speak with one of our professionals, and to schedule your FREE consultation with a physical medicine expert.
You have the right to rescind within 72 hours, any obligation to pay for the services provided in addition to free or discounted services. Not valid for Medicare/Medicaid patients.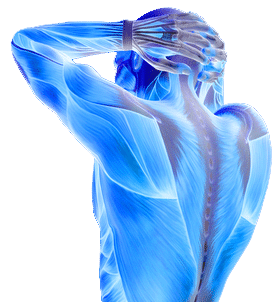 SCHEDULE AN APPOINTMENT

Monday
9:00am - 6:00pm
---
Tuesday
9:00am - 6:00pm
---
Wednesday
9:00am - 6:00pm
---
Thursday
9:00am - 6:00pm
---
Friday
9:00am - 12:00pm
---
Saturday & Sunday
Closed